I've had a really lucky week this week. I won, not one, but two prizes on through Twitter giveaways!!
The first came courtesy of Craftabella you can find her on FB and on Twitter. She sent me a lovely button monogram.
It's so pretty, it's going to be a gift for my niece.
My second piece of Twitter luck came from Say it with Chocolates, (Twitter and Website) 2 beautiful chocolate shoes, complete with chocolate buttons. Now, I'd LOVE to show you a photo, but I have to confess I ate said shoes before I could take a picture...sorry. They WERE absolutely scrummy though!! I didn't share either....hehehe! Please pop along and give them both a 'like' if you're on Facebook/Twitter if you have a moment!!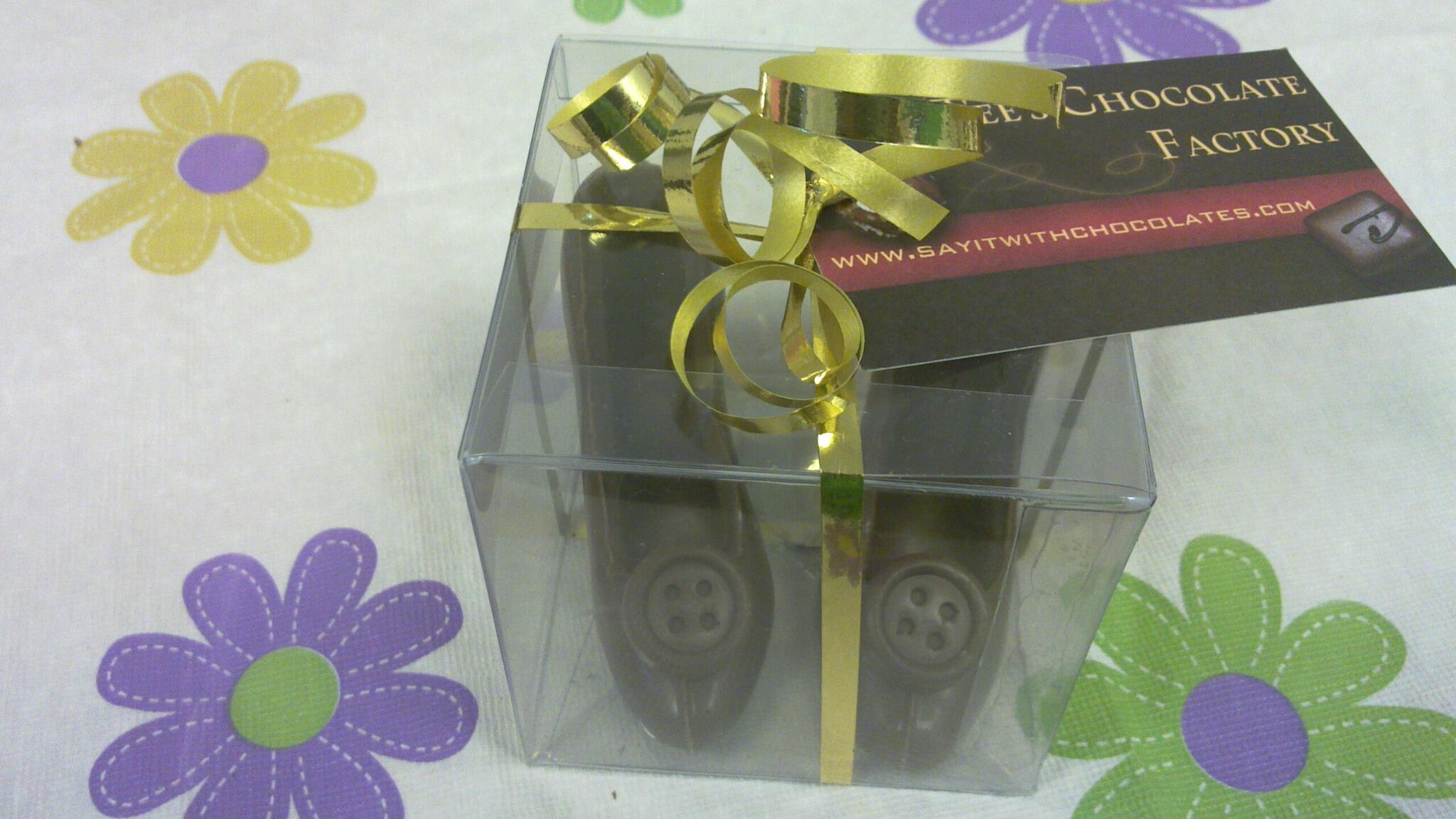 ADDITION... Say it with Chocolate kindly let me add this pic to the blog...thanks again for my seriously scrumptious shoes!!
A couple of makes to share this week.... I've created a range of summer bracelets that I've called 'Simply Cotton' They are simply cotton cord and sterling silver and can be worn stacked together with others or alone.
I plan to make a signature bracelet with the Dragonfly charm on it to complete a 'Simply Cotton' collection of bracelets.
On a personal note....I've been back on the antibiotics for my chest again...And have pulled a muscle in my chest too so coughing/sneezing and laughing has been very painful. On the mend again now though and am keeping my fingers firmly crossed that this is the last episode this year!
So that's me for another week... I am going to pop on over to Handmade Monday and have a good old nosey!!
Bye for now
S x